By Guest Blogger: Jade Forester
On Tuesday September 30, the British Institute of Human Rights kicked off its fourth Human Rights Tour with a pop-up event in Cardiff's Butetown Community Centre, organised in partnership with Age Connects Wales.
What are human rights and where do they come from? What is the Human Rights Act, and how does it apply to UK and European law? How can we identify and address human rights issues in our local communities? What do our politicians think about human rights?
These are some of the questions explored by the group of students, carers, advocates and charity workers in attendance at the Cardiff pop-up. A mix of presentations and interactive sessions led to lively discussion of human rights law – as well as some eye-opening realisations about how politics and the media affect human rights in the UK.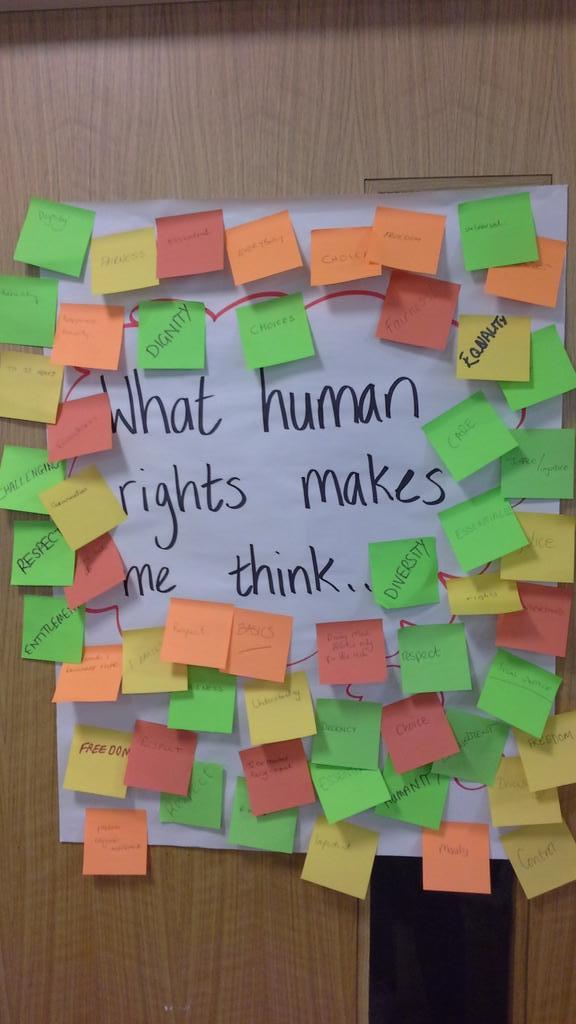 Erika Bithell, a law student at Bangor University in North Wales, was surprised by what UK politicians had to say about human rights, presented by the BIHR team in a slideshow featuring quotes from the major political party leaders and other MPs.
"Human rights are universal," Bithell responded. "The UK and other developed countries have a responsibility to be role models for other countries by promoting and respecting human rights [here]."
During the morning session, participants worked in groups to examine several case studies inspired by true events, using the Human Rights Act 1998 to determine whether there had been a breach of rights and who was responsible in each case.
"The case studies were definitely a highlight," said Age Connects CEO Jeff Hawkins. "These cases are very complex, and even if you think you've got a sense of them, it's interesting to hear different people's opinions and interpretations of them."
Hawkins first got involved with the Human Rights Tour last year, signing up to be a human rights champion after attending a local pop-up event. He was then inspired to engage his organisation more from a human rights perspective, and to help host this year's event in Cardiff.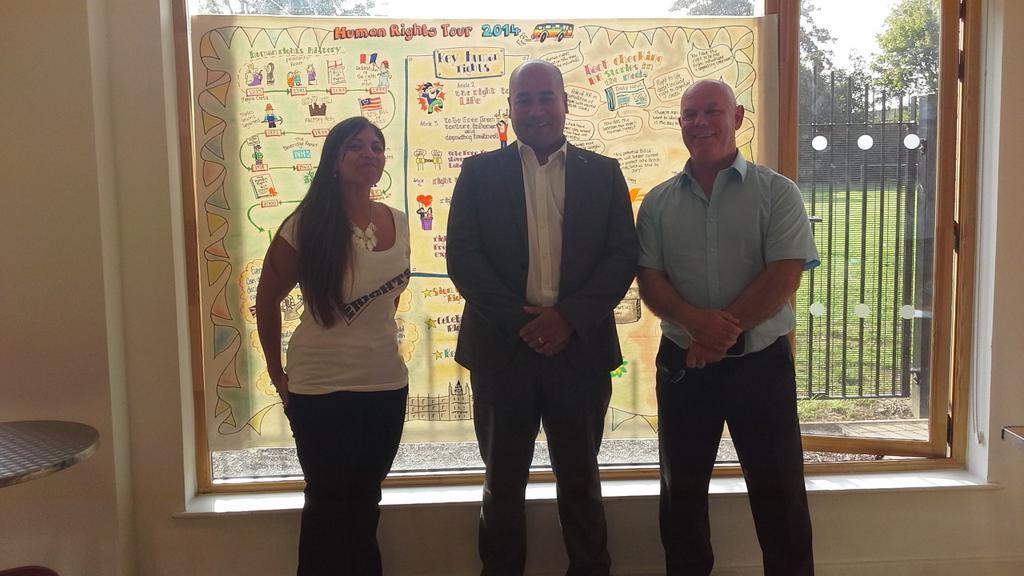 "When we got the opportunity to partner with BIHR to organise and promote the tour this year, we jumped on it," said Hawkins, who believes Wales is in a uniquely advantageous position for human rights advocacy and awareness.
"We've got lots going on in Wales in terms of human rights, with the Older People's Commissioner, and the Welsh Government" and their strong stance on human rights. The Equality and Human Rights Commission (EHRC) in Wales champions equality and human rights for all, working to ensure that policy-making in Great Britain reflects the specific needs of Wales. "It's a good basis for pushing [human rights issues] further."
Age Connects Wales is a network of 5 independently constituted organisations working to change attitudes towards ageing, improving the lives of older people by working directly with communities to address social and cultural stigma attached to ageing.
Each pop-up event is hosted by local groups and public sector partners to keep each event grounded in local issues, such as mental health, "We're keen to support more specific human rights work, particularly with older people," said Hawkins.
The Older People's Commissioner for Wales, Sarah Rochira, spoke to attendees on Tuesday about the importance of advocacy in making sure those who fought and died for the rights we have today have their own rights respected and upheld as they grow older.
"I know I wouldn't be here, as a woman and as Commissioner, if it weren't for those who fought and died for my rights," said Rochira, who took up her post as Older People's Commissioner for Wales in 2012 having spent over 25 years within the public and third sectors in Wales, working for equality and diversity, organisational development, training and education programmes within a number of NHS services.
Many who attended Tuesday's event work with care services. Jen Sissons attended the event with her colleagues from Age Connects Cardiff. "The tour was a fantastic opportunity to learn more about our human rights in the UK, discuss the issues surrounding human rights and gain confidence in challenging decisions concerning someone's human rights," Sissons said. "It would be great if they involved more local MPs in future events, too." [Note from Editor: local politicians were invited, but none could attend].
The Human Rights Tour is set to continue throughout October and November with events in 11 other UK cities – click here to find an event near you. Places are free but limited, so sign up now! The BIHR has already had more than 800 sign-ups, and expect to see those numbers hit 1000 by the end of the tour.
Whether you attend one of the Human Rights Tour events or not, there are a handful of ways to get involved: